Welcome to Sixth Form
My name is Gary Walker and I am Head of Sixth Form.
I am responsible for leading the Sixth Form along with our Sixth Form Deputies, Dr Brereton, Mrs Helgesen and Mrs Gott, and our Assistant Head – Higher Education and Careers, Dr Hacksley. I coordinate and manage the pastoral care and academic monitoring for all the students in our care.
The Sixth Form provides a stimulating environment for purposeful academic study. It is located in a self-contained Sixth Form Centre, which is spacious and light with excellent study facilities including a large private study area with computers, a dedicated Common Room and The Loop, the Sixth Form café which serves a variety of snacks and drinks.
In the Sixth Form, we welcome girls and new boys who have the ability, drive and ambition to take full advantage of all that St Albans School can offer. We have a well-planned and carefully considered induction programme, which is designed to help students adjust to the academic demands of A level study and to facilitate the swift assimilation of new students joining the School. Click here to find out more about Sixth Form Admissions.
However, life in the St Albans School Sixth Form is not limited to academic lessons but instead encompasses a vast range of co-curricular opportunities, volunteering and community work and leadership roles for our bright and ambitious Sixth Formers to take full advantage of.
In the Sixth Form students are encouraged to grow and develop personally, academically and professionally with a greater independence and sense of responsibility. Its a time to develop personal talents and interests and skills of leadership and teamwork so that students are ready to take on the challenges of life beyond School. The two years in the Sixth Form act as a bridge between the relatively ordered style of GCSE courses and the much freer life at university and beyond.
We recognise the desire for freedom is paramount for a Sixth Former and we adopt a friendly atmosphere based on mutual respect, individuality and support. Students are encouraged to manage their own workload; take ownership of their studies and education; and learn in partnership with teachers to benefit from their knowledge and enthusiasm for their subject.
We are proud that our Sixth Form is large enough to provide variety and challenge, but small enough for every student to be known individually.
Click here to read our prospectus 'Life in the Sixth Form' created by our Sixth Form pupils.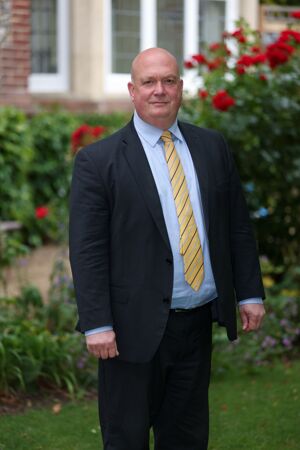 ---