Sports Facilities
THE WOOLLAM PLAYING FIELDS
We completed the development of our world-class playing fields in 2002. This sporting provision, which is the largest single development in Europe, includes 6 rugby pitches, 6 football pitches, 2 five-a-side pitches, 8 cricket squares, a floodlit artificial turf pitch, lacrosse pitch, netball, and tennis courts. Each laser levelled surface, combined with the superb underground drainage, offers exceptional playing conditions in almost any weather, and allows skill development of the highest standards. The pavilion provides quality changing space, café hospitality for visitors and is a space where we host several functions each year.
woollams' address:
Woollam Playing Fields, 162 Harpenden Rd, St Albans, Hertfordshire AL3 6BZ
SPORTS CENTRE
The School completed this state-of-the-art facility in 2012 to bring its on-site facilities in line with the impressive Woollam Playing Fields. A 25-metre pool and camera technology provide a first class teaching environment for water-based activities. A 35-metre sports hall with five permanent camera positions for capturing footage of lessons for instant or retrospective review provides a multi-sport teaching facility. The modern and well-equipped fitness suite was upgraded in 2022, and provides a centre for building on the strong athletic development culture that exists in the School. The studio provides a versatile space for teaching, primarily for athletic development for our younger pupils with a body-weight gym, a suite of cardiovascular equipment, and a sprung floor for exercise classes and gymnastic exercise or Parkour.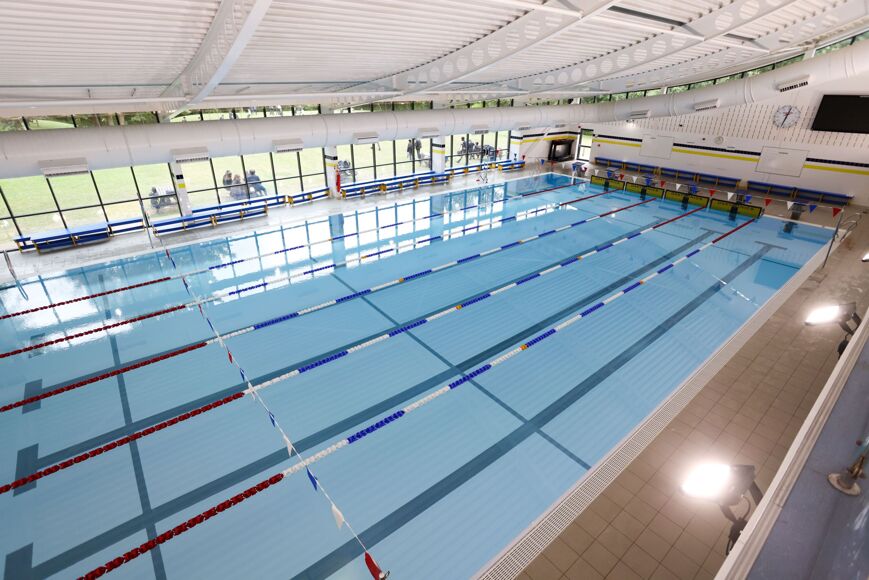 VERULAMIUM PARK
Several activities utilise the park adjacent to the School. Our outstanding cross-country teams use the park for their training; Westminster Lodge Athletics Stadium hosts some of our summer games lessons, Sports Day as well as County and District League team matches. The Abbey Orchard is utilised for Fitness Training, Ultimate Frisbee, and Softball in PE lessons in the Summer Term.
OTHER FACILITIES
External hire of other specialist facilities in the area improves and broadens our provision and support for our students. Venues such as Westminster Lodge Athletics track, Nuffield Squash courts and Choice Cricket Centre, Redbourn, Redbourn Golf Club are regularly used to extend our provision.