Welcome to the Third Form
My name is Gareth Burger and I am the Head of Third Form. Together with my Deputy, Mrs Penfold, and the Third Form Tutors, I am responsible for pupils' pastoral care and academic progress throughout this important year.
The Third Form is an exciting and unique time as it sees the merging of pupils from our Lower School with pupils joining at the 13+ entry point. Careful attention is given to effective integration, to ensure that all pupils, both new and present, are able to thrive academically, socially and emotionally.
To support this integration, each form has a Form Tutor who has been carefully selected to facilitate this process and support pupils as they progress through the Third Form. There are up to 24 boys in each form and each form has a Sixth Form prefect who works with the Form Tutor on both administrative and pastoral duties, including acting as a mentor to selected students where required.
Alongside the curriculum, every attempt is made to deliver a value- rich education, where co-curricular participation and academic aspiration is encouraged.
An appreciation that success in later life is dependent on a range of factors, ensures that all pupils are provided with opportunities to develop the independence and resilience to succeed not only in their schooling, but also beyond the classroom in later life.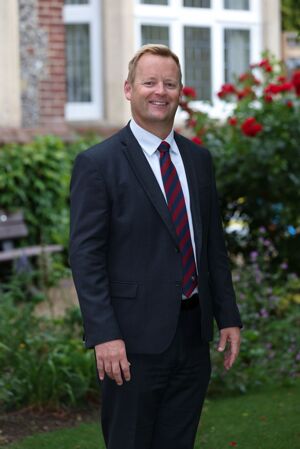 Read more here about our Pastoral Care and Wellbeing Programme at St Albans School